WOMEN'S ACHIEVEMENT AWARDS 2017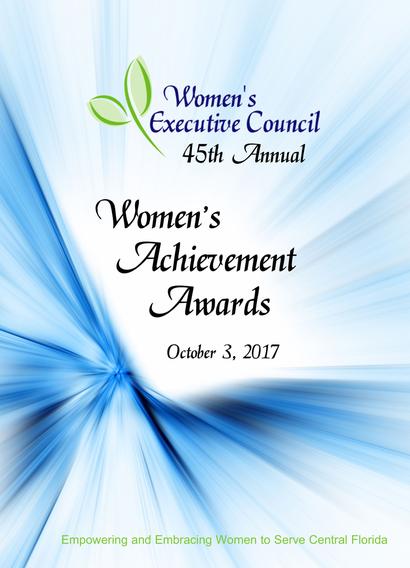 WOMEN'S ACHIEVEMENT AWARDS STEERING COMMITTEE
WAA Co-Chairs
Heatherann Antonacci
Laura Arrowsmith
Carolyn Ralph

BidPal Liason Chair
Teri Benson

Marketing & Website Chair
Deanna Snyder
Nominations Chair
Laura Lynn
Program Chair
Gina Talley
Registration Chair
Eva Shoemaker
Scholarship Chair
Jane Scrima

Silent Auction Chair
Lauren Rease
Sponsorship Chairs
Bobbi Govanus
Dauri Sandison
VIP Reception Chair
Kwanzaa Brown
Committee Members
Sandra Blossey
Candice Czaplak
Shelly Ferrone
Carina Gersovich
Elcy Hernandez
Julie Koves
Diana Larsen
Martha Mannarino
Angel Martin
Nancy Mireles
Valerie McDonald
Shirley Perdue
Rhonda Shurtleff
Brenda Thompson
Yarmmys Vargas
Liz Whelpley
Lin Wilenski
THANK YOU!
On behalf of the Women's Executive Council, we would like to sincerely thank the Orlando community for supporting the 45th Annual Women's Achievement Awards.
A special note of gratitude to the WAA Steering Committee for their countless hours of work and dedication to our vision of Empowering and Embracing Women to Serve Central Florida.
Applause and sincere gratitude to John Forsythe and Leslie Gayle, Morning co-hosts, Magic 107.7 for keeping the evening light and informative as they shared inspirational backgrounds of our scholarship recipients and honorees. Thank you to the one and only, Jorge Esteves, news anchor, WFTV Channel 9 / WRDQ TV 27 for your levity and humor to help us reach our financial scholarship goal for next year!
Our sincere thanks to each of our executive and corporate partners, sponsors, and guests. Together we are changing lives one scholarship at a time! #wecwaa2017
45th Annual Women's Achievement Awards Program
Check Out Our FaceBook Photo Album!
---
CONGRATULATIONS TO OUR SCHOLARSHIP RECIPIENTS!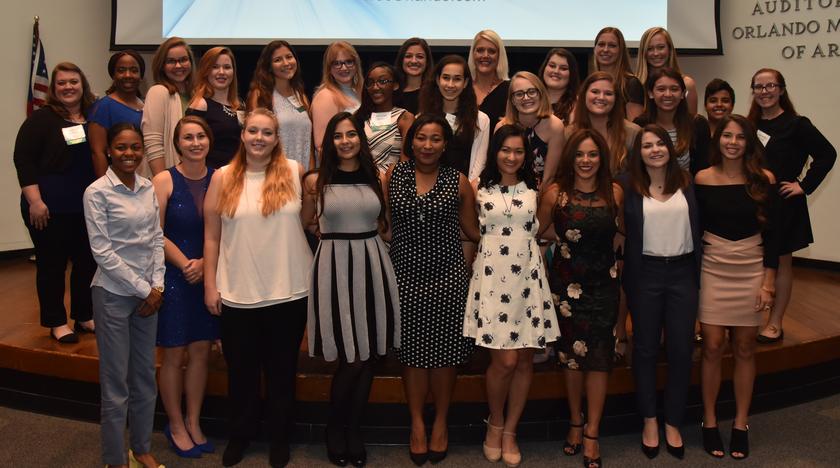 CENTRAL FLORIDA WOMAN OF THE YEAR
Congratulations to Joie Cadle, Orange County School Board Member (R), pictured with Bobbi Govanus, WEC 2016 & 2017 Term President.

Congratulations to these outstanding honorees!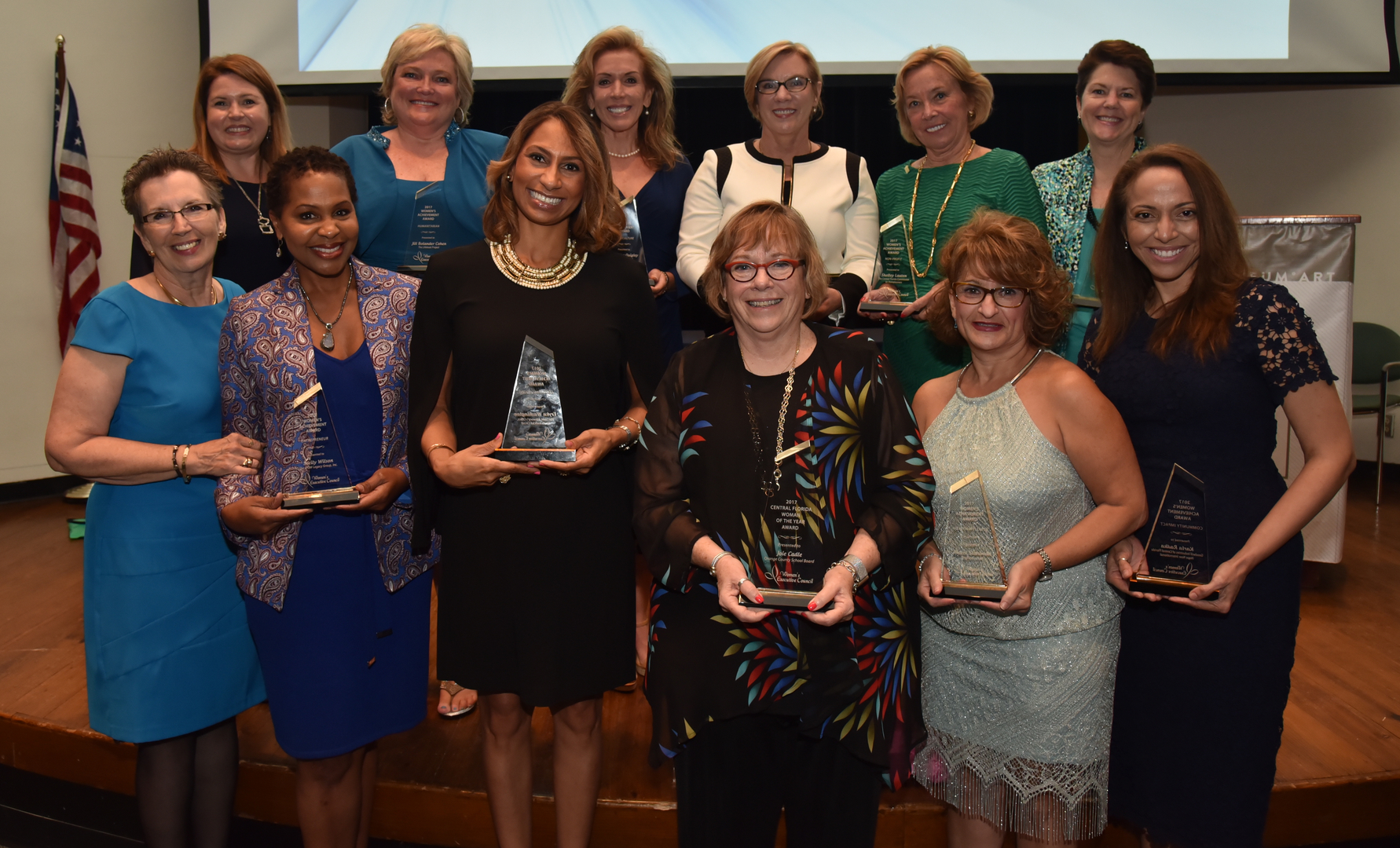 First Row (L) to (R): Bobbi Govanus, WEC President, Secily Wilson, Eryka Washington, Joie Cadle, Marni Stahlman, Karla Radka.
Second Row: Laura Lynn, WAA Nominations Chair, Jill Bolander Cohen, Jennifer Quigley, Kathy Panter, Shelly Lauten, Misty Johantgen.
Not Pictured: Jennifer Foster & Dean Pamela Carroll.
2017 Honorees
HONOREES & NOMINEES
Linda Akin Weinberg | Life Coach
Rosana Almeida | Florida Connexion
Giovanna Barrios | FCS Facility Services
Denise Beamer | Office of the Attorney General
Regina Bereswill | Helpful Hands, Inc
Nesterine Blair | Blair Realty Group
HUMANITARIAN HONOREE: Jill Bolander Cohen | The Lifeboat Project
Maureen Brockman | Community Based Care of Central Florida
CENTRAL FLORIDA WOMAN OF THE YEAR: Joie Cadle | Orange County School Board
Janet Caramello | Down Syndrome Association of Central Florida

EDUCATION HONOREE:

Dean Pamela "Sissi" Carroll | University of Central Florida
Heather Case | One Purse
Dionne (Dee) Coleman | Samaritan Village, Inc
VISIONARY HONOREE: Jennifer Foster | Foster Productions/One Orlando Alliance
Camille Gardiner | Down Syndrome Association
Hollie Gondera | Haus Real Estate
Francelis Gonzalez | Kidsville Pediatrics
Tamika Grubbs | Cystic Fibrosis Continuity of Care
Sami Haiman-Marrero | Urbander

HOSPITALITY & TOURISM HONOREE:

Misty Johantgen | Experience Kissimmee​
Rashida Jourdain | The Jourdain Group, LLC
Keita Joy | Keita Joy, LLC/KJ Empower Enrich Encourage
Sheryl Kurland | Find Your Fabulosity, Inc
Janie Lacy | Life Counseling Solutions
NON-PROFIT HONOREE: Shelley Lauten | The Central Florida Commission on Homelessness
Susan Lundine | Orlando Business Journal
Cherlette McCollough | Life Counseling Solutions
Carolyn Moor | Modern Widows Club
Audrey Morrone | Morrone Interiors
LEADERSHIP HONOREE: Kathy Panter | Junior Achievement of Central Florida
Deborah Pedraza | Foundation for Orange County Public Schools
Lesline Powe-Barton | Hair In Motion of New York Salon & Apprentice School
ARTS & CULTURE HONOREE: Jennifer Quigley | WBQ Engineering

COMMUNITY IMPACT HONOREE:

Karla Radka | Goodwill Industries of Central Florida
Elizabeth Scovil | Elizabeth Scovil Handbags & Accessories
Tracy Sher | Sher Pelvic Health & Healing

HEALTH & WELLNESS HONOREE:

Marni Stahlman | Shepherd's Hope

COMMUNICATION HONOREE:

Eryka Washington | Ninth Judicial Circuit Office of the State Attorney's Office
Carol Wick | Convergent Non Profit Solutions

ENTREPRENEUR HONOREE:

Secily Wilson | The WOW Legacy Group, LLC
Diane Womack | RGL Forensics
---
THANK YOU TO OUR GENEROUS PARTNERS
---
EXECUTIVE PARTNERS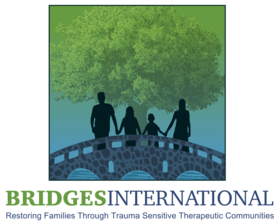 ---
CORPORATE PARTNERS
---
1972 SOCIETY SPONSOR

---
MEDIA PARTNER

---
PROGRAM PARTNER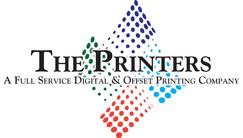 ---
PLATINUM SPONSORS
---
GOLD SPONSOR
---
TOGETHER WE ARE CHANGING LIVES, ONE SCHOLARSHIP AT A TIME!