2021 Inaugural Florida Coast2Coast Virtual Challenge
Registration is now CLOSED.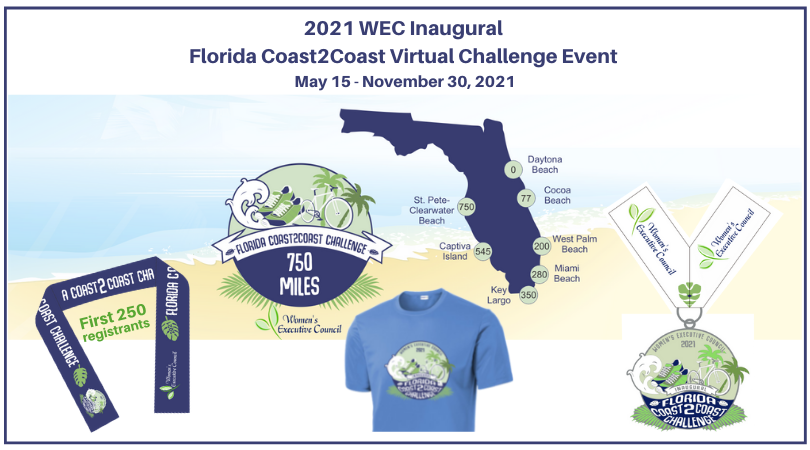 Thanks for Joining Us!
The Florida Coast2Coast Virtual Challenge participants have until November 30, 2021, to complete their miles. Please continue to log your miles via the RunSignUp page located here.
Participant swag packets will be mailed in early November. Check back here for updates.
Thank you so much for your participation! You have helped to fund a scholarship for our women scholars. You are valued and appreciated. Any questions or concerns? Please email [email protected].