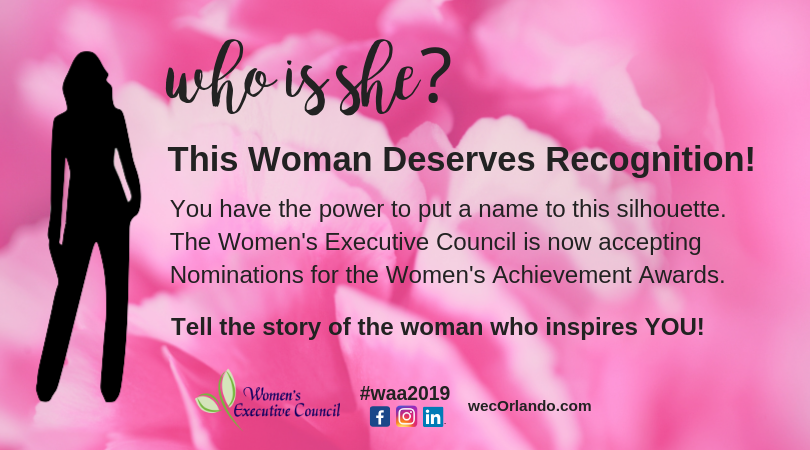 47th Annual Women's Achievement Awards: Monday, October 21, 2019, from 5:30 pm – 9:00 pm
All nominees will be accepted and will be judged based on their business and personal accomplishments and community service. All fields are mandatory. Please submit one nominee per form. The number of nominations per person has no bearing on the selection process.
The Nominations Committee will have the final say in the category the nominee has been placed and chosen.
NEW Nomination Deadline: Wednesday, September 4, 2019 at 11:59 PM EST
Selected honorees will be notified the week of October 1, 2019.
VIP Reception will be held on Thursday, September 12, 2019, at the Winnie Palmer Hospital for Women & Babies.
A special invitation will be extended to the nominee and the one who recognized her!
Email [email protected] for more information.
Additional information such as resume, CV and other supporting documentation that may inform our decision are strongly encouraged as the selection process is competitive. Please place nominee's first and last name, attachment in the Subject field of the email. Example: Jane Doe, Headshot, Biography.
Please include as attachments or email to

[email protected]