Mini-Sipping for Scholarships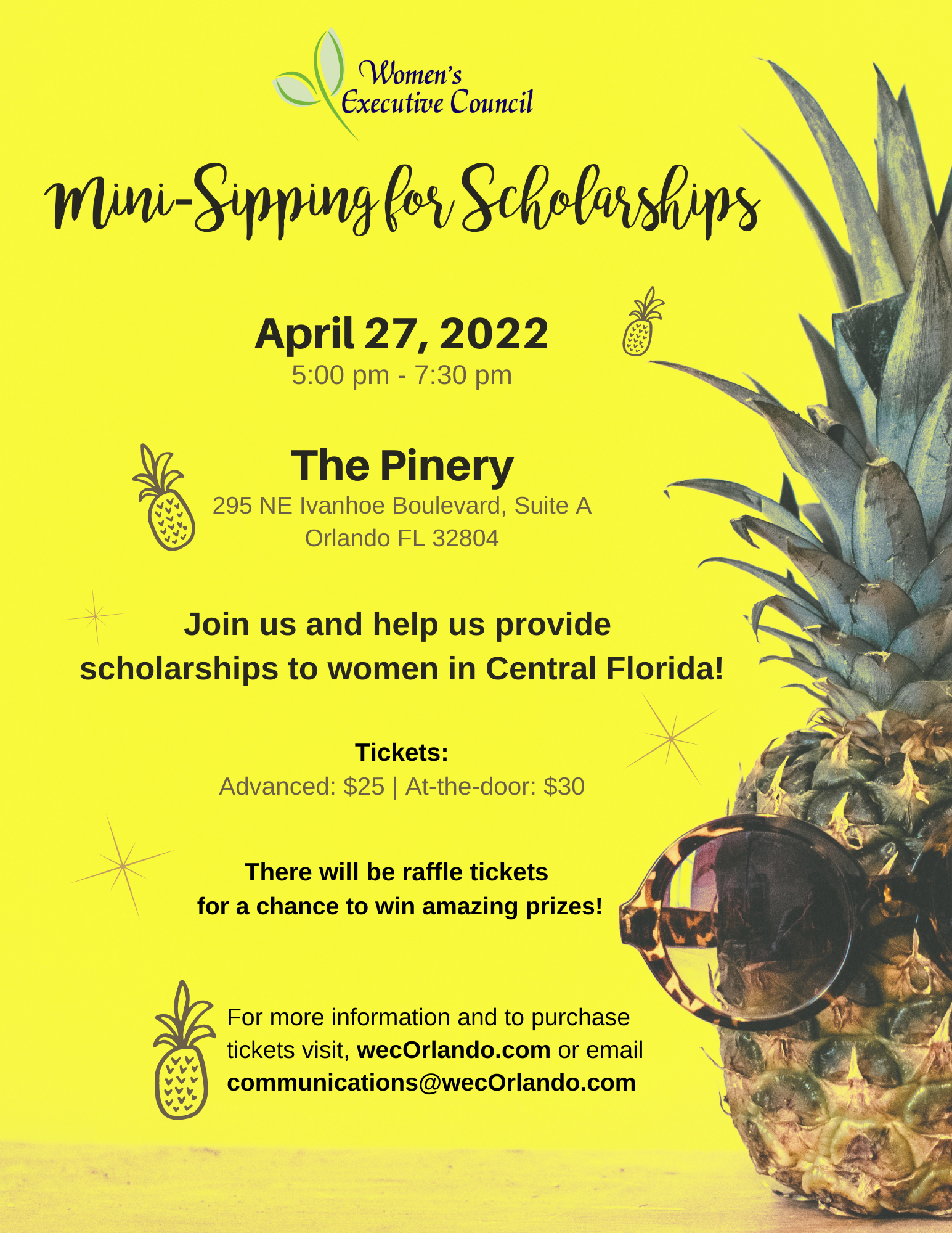 Wednesday, April 27, 2022
5:00 pm - 7:30 pm
The Pinery
295 NE Ivanhoe Boulevard, Suite A, Orlando, FL 32804
Tickets:
Advanced: $25 | At-the-door: $30
Includes:
Hors d'oeuvres, one drink, entered to win a special gift.
Cash bar available.
Additional purchase of raffle tickets for a chance to win some amazing prizes!
All proceeds will benefit our 1972 Society, a 501(c)(3) Women's Executive Scholarship & Endowment Fund
that supports funding scholarships for women attending our local colleges and universities.