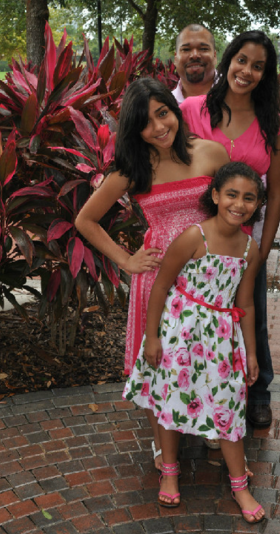 ESPERANZA PEREZ
2012 LORI JO MADISON SCHOLARSHIP RECIPIENT
University of Central Florida
Finance & Marketing
---
In pursuit of my academic endeavors, I overcame many obstacles. I am a wife and a mother of two beautiful girls. Five years ago my husband was in a tragic accident which left him disabled. Three years after his accident he was awarded social security, yet we struggled continuously. I knew we needed to make a change in order to improve our family finances, so I returned to school. Taking three classes a semester was difficult and my job constantly conflicted with school. When our home went into foreclosure I decided that a full-time pursuit of higher education was the only way to provide for my family in the long run. We did a short-sale to avoid a foreclosure, left my job, enrolled full-time at Valencia College, and prayed that God would see me through this leap of faith, and He did. God is faithful, and I was awarded a scholarship from the Hispanic Heritage Scholarship Fund of Metro Orlando and an Honors scholarship from Valencia.

Prior to returning to school full-time, I worked in the apartment industry for 12 years. When I became aware of poor families in my community that needed help with their basic needs, I took action. I started a Summer Feeding Program and Care Center onsite. The Care Center was immediately able to help victims of the Kissimmee Hotel fires. I also joined Valencia Volunteers as a Student Leader where I opened Valencia's first food pantry. In the first year, we provided food to over 1,000 students and collected 5,000+ food donations. I also set up events for students to get involved in the community, help fight hunger, and mentor our youth.


From 2011-2012 I received 2 Honors scholarships, made the second All Florida USA Academic Team, was published in the Valencia News and College Times newspapers for the food pantry, and recently became a finalist for Distinguished Graduate. In 2012 I graduated from Valencia College and I am currently at the University of Central Florida's Burnett Honors College working towards my Bachelor's degree. During my time at UCF I will be focusing my volunteer efforts in the non-profit sector to help them succeed and grow. These include internships with Heart of Florida United Way and the Hispanic Business Initiative Fund. Once I complete my course of study at UCF I plan to work on a Master's in Business Administration and enter the field of finance with an organization that has a heart for philanthropic work.

As a recent recipient of the WEC scholarship, I have grown tremendously as a professional and as a student. I was matched with a mentor who has helped connect me with resources, build my network, and improve my image in a professional environment. Through this relationship, I have been able to focus my efforts, create a 5-year plan, and further develop, thus ensuring that I think strategically about where I want to be and how I plan to get there.
---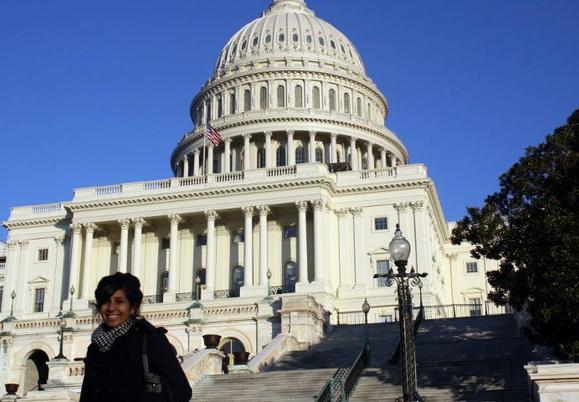 ANNA V. ESKAMANI
2011 SCHOLARSHIP RECIPIENT
University of Central Florida
Political Science & Women's Services
---
Born and raised in Orlando, Florida I have always had a sense of community instilled in me. That desire to do work for the greater good came to life in 2008 when I began my undergraduate career at the University of Central Florida. Now we all know that UCF is a large university, but believe me, it's much more than just a place of learning. It's a place to discover yourself, your strengths, and your passions. For me, that took some time. I switched my major several times till I eventually found my academic niche within the fields of political science and women's studies. I threw myself into my classes and into research and completed my undergraduate honors thesis during my junior year, and received a research grant during the spring semester of my senior year.
Academics have always been a priority for me, but like I said, I live in the community. As a freshman at UCF, I focused on the environment and volunteered at the UCF Arboretum. A year later I was Vice President of the Iranian Student Organization at UCF. We brought Iranian culture and history to UCF and found ourselves in the summer of 2010 hosting a human rights campaign to connect UCF students with students in Iran. We sent over 500 signed postcards to the United Nation showcasing student solidarity for human rights in Iran. It was here, while collecting signatures outside the UCF Student Union in the hot sun, that I met the College Democrats at UCF.
I was registered Independent at the time but soon connected with this organization at a very deep level. I realized that if we wanted to move this country forward then we would have to lead the movement ourselves, and Democrats were the only ones intent on that change. So I switched my political party from Independent to Democrat, leaving the rest to history.
Soon I became the Women's Caucus Chair for the College Democrats at UCF, and in 2011 I was their Vice President. That year I also served as the statewide Women's Caucus Chair for Florida College Democrats, allowing me to travel the state and collaborate with students from the panhandle down to the Keys. As an on-campus organizer, I've had the unique opportunity to work with a fantastic group of students to lead numerous projects including fundraisers, rallies, protests, marches, and volunteer trips. Through my work, I have also had the unique opportunity to meet President Obama and attend a holiday reception at the White House.

Before I even graduated from UCF I was offered a job as Development Coordinator for Planned Parenthood of Greater Orlando. It was an offer that I could not refuse, and this fall I hope to also begin my graduate degrees in Public Administration and Nonprofit Management. My life continues to be a busy one, and I am incredibly grateful to the Women's Executive Council for their support of me and my progress.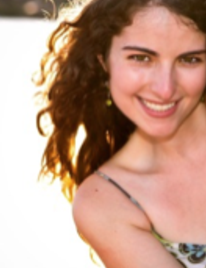 RAFAELA (ELLA) UWAIBI
2009 SCHOLARSHIP RECIPIENT
Rollins College
International Affairs
---
A little girl from a village not far away accidentally fell on a machete, completely rupturing her Achilles´s tendon. With her foot barely hanging from her body, the community found someone who had a truck and immediately rushed her to the nearest emergency room: us. This was the last day of our 1-week medical mission in La Cucarita, Dominican Republic. During a 3-hour surgery, Dr. O´Brien and his team of residents sutured Darisa´s ankle, using the minimal equipment available to them. Months after we left the village we were told that her foot had completely healed and she was now able to play with the village kids again. Darisa`s life fueled a passion developed years earlier.

My decision to be a doctor occurred when I was a patient. At 12 years of age, I was diagnosed with micropolycystic ovaries. Over the years, I have seen dozens of physicians and medical professionals. Through my physicians, I learned many concepts of medicine. Before I realized, I was in love with the depth, complexity and fine-tuning of the human body.

At 17 years of age, I decided to pursue my medical education in the United States, a very difficult decision. Living alone, mastering a new language and learning new customs has taught me the importance of sacrifice, dedication, and perseverance. My parents could barely afford my college tuition, so I have been working as a tutor since arriving here. Keeping up my grades while working until 11:00 pm was a challenge, but the pain of missing my family motivated me to make the sacrifice worth it. Through donations and scholarships, including the WEC Scholarship in 2009, I was able to graduate from Valencia Community College and acquire an International Affairs bachelor´s degree from Rollins College.

Though the Declaration of Alma-ATA declared in 1978 that health is a fundamental human right, most of the world today is deprived of this privilege. Indeed, as health inequity grows, millions die every day from preventable diseases. My life mission is clear: I yearn to change this situation, one person at a time. After all, as Anne Frank said, "how wonderful it is that nobody needs to wait a single moment before starting to improve the world."
---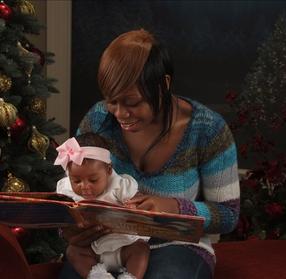 ZUMBREEKIA HOGAN
2010 SCHOLARSHIP RECIPIENT
Seminole State College
Pre-Med
---
If asked to sum this whole ordeal, I would have nothing to say except for that I am truly blessed.

Growing up, the only thing I was interested in was the Discovery Health Channel and TLC. They would air shows like A Baby Story and Welcome Home. For some reason, the engagement that I showed for those channels shocked myself. Ever since then I knew what I wanted to do. I wanted to be an OB/GYN physician.

During my school years, I would volunteer at every elementary and preschool possible! I knew for a fact, that I wanted to be around kids. And, what better way to spend time with kids than to get a glimpse of them in the making. Just thinking about the whole process excites me!

The opportunity that this organization gave me was not only a true blessing, but it gave me the motivation I needed. My daughter is now almost nine months and she is lively as ever! Her education is well provided and I thank the members of this organization that. Before I even applied for the scholarship, I had nothing but doubts. There was always the thought of failure in the back of my mind; maybe due to my situation or even the confidence that I seemed to have lacked. Once receiving the confirmation email, my whole outlook on life, once again, changed. I was beyond excited! I think I even called my mom and screamed for about three minutes! I was so excited. Words cannot express how honored I was to receive such acceptance. I felt as though I was just like every other beautiful woman in that room. I would soon be the future head of something. It made people admire me just as I admired the many remarkable women present that very day. I look at my daughter now and I see nothing but future happiness.

There is NOTHING that will stop me from reaching my goals and completing the task I set aside for myself.

I would like to say thank you for reestablishing the fact that my life is not over. In fact, it is just beginning. I was lucky enough to have a wonderful daughter to accompany me.

Thank you all so much!
---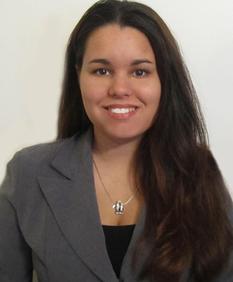 MARIE SABBAH
2009 SCHOLARSHIP RECIPIENT
University of Central Florida
Psychology / Criminal Justice
---
As a French immigrant and a first-generation, low-income college student, I dared to dream of becoming Dr. Marie Gillespie. Despite the many curves in the road and thanks to organizations like the Women's Executive Council which lit my path, I persevere. On May 5, 2012, I will be graduating Summa Cum Laude from the University of Central Florida with my Bachelors in Psychology, a minor in Criminal Justice, and a Behavioral Forensics Certificate. This fall, I will be moving to Los Angeles to begin my Ph.D. program in Clinical Psychology at the University of Southern California (USC). My research will predominantly focus on developing culturally specific interventions for at-risk youth and determining treatment outcomes for juvenile delinquents enrolled in Multisystemic Therapy programs.

I was born and raised in Paris, France and brought to the United States at the age of 10 by an incredible woman: my mother. Raising two children on her own and working several jobs to keep our heads above water was a constant struggle. But through her strength of character, her humor, and her hope for a better future, I am proud to call myself a scholar, a wife, and an American citizen as of last March.

The best way I can describe my academic life is this: One semester, I realized that I was taking five classes, starting the Ronald E. McNair Scholars Program, teaching three workshops as Psi Chi International Honor Society president, writing my thesis, conducting two additional research studies in two counties, preparing for conferences, and deciding on chicken or fish for my wedding. It never crossed my mind that I was taking on too much. I have interned at the UCF Police Department/Victim Services working with victims of violent crimes and at a Forensic Psychology clinic working with juvenile offenders. I am currently assisting with the implementation of therapy techniques with socially anxious children at the UCF Anxiety Disorders Clinic. I have published two peer-reviewed research articles in the UCF Undergraduate Research Journal on the stigmatization of the mentally ill in the court system and on women's willingness to confront sexism in social situations.

I hope to culminate my studies into the realm of public policy and implement individualized intervention programs for juvenile delinquents. I refuse to sit with our children and allow them to drift toward violence without attempting to diagnose the underlying causes of criminal flu. Your generous award allowed me to continue my studies with the hopes of preventing today's youth from becoming tomorrow's crime problem. Last year, my mother, the guiding light of my life and the source of my strength, passed away quite unexpectedly after a two-year battle with cervical cancer. Her strength still permeated through me and feeds my determination to make a difference. I am certain that many of you are the daughters of incredible women who have surpassed the odds to make you who you are today and I would like to thank you for giving people like me the gift of education.