June 8th, 2022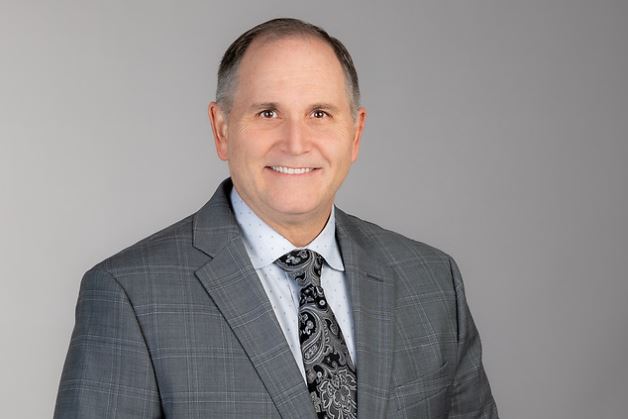 Scott Howat
Chief Communications Officer & President, Foundation for OCPS
For more than 30 years, Scott Howat has worked to help lead the students of Orange County Public Schools to success. In 2016, he was appointed by Superintendent Barbara Jenkins as the Chief Communications Officer for Orange County Public Schools and president of the Foundation for Orange County Public Schools (OCPS).

Howat began his career with OCPS at University High School as a social studies teacher, serving in that capacity for 11 years. He also served as an administrative dean and assistant principal. In 2006, Howat was appointed by Superintendent Ronald Blocker as the Director of Legislative and Congressional Relations, and later the Senior Executive Director of Planning, Governmental & Labor Relations for the district where he supervised governmental affairs, student enrollment and school siting and served as the Chief Negotiator for the district.

Howat attended Orange County Public Schools before earning his Bachelor's degree in Political Science and Government from Rollins College. He earned a Master of Education in Educational Leadership from the University of Central Florida.

Howat's wife Catherine is a kindergarten teacher at Dommerich Elementary School. Howat has two adult children, Marisa and Mason.
Teacher Classroom Donation Requests: (from an actual teacher)
Universal Ink for Desktop Printers
Printing White Paper Reams
White Board Markers
Pencils & Pens
Pencil Sharpeners
Staplers
Miscellaneous Class Items: Cups (as Students often forget their water bottles) & Gallon Storage bags
Treasure Box Rewards (trinkets, like pop it type, fidgets, slap bracelets and such for younger children)
Books for Young Students (can use site as a guide https://everyday-reading.com/20-favorite-book-series-for-elementary/)
Books for Older Students (Graphic chapter novels for boys)
Bookshelves
---
Council Luncheons
Women's Executive Council monthly Luncheon Meetings are for members and open to guests.
The payment method is required in advance with a valid credit card to secure your reservation and meal selection.
Lunch Meeting is $40.00 for all Members and Guests before the deadline of NOON on the FRIDAY prior to the meeting.
Based on the recent luncheon rate increase, there will be no late fee for guests and members who reserve after the deadline, we just appreciate knowing the number of confirmed attendees as soon as possible to notify the Citrus Club.

All luncheon reservations are final. No-shows will be invoiced.

​Seating is LIMITED to reservations. Late reservations and those who arrive without a reservation, will be placed on a stand-by list to see if we are able to offer you a seat.
Citrus Club Parking
GUESTS: Parking options are street side with meters and in the Citrus Club parking garage for $3.00 / hour
WEC MEMBERS ONLY: Your fee includes your lunch and two (2) hours of complimentary parking. Additional parking time is paid for by the member.
Save the Date
Women's Executive Council monthly Luncheon Meetings are for members and open to guests.
June 8, 2022 - Scott Howat, OCPS

July 13, 2022 - Quibulah Graham, Orlando Health

August 10, 2022

September 14, 2022

October 12, 2022

November 9, 2022

December: Holiday Party
2022 Guest Speakers
Ali Manion, 2022-2023 Walt Disney World Ambassador
Jana & Jason Shelfer, Living Lucky
Scott Randolph, Orange County Tax Collector
Stephanie Bowman from One Heart for Women and Children, Carolyn Kreuzpaintner & Ellen O'Connor from Dave's House
2020 Guest Speakers
Mayor Buddy Dyer | City of Orlando

Mary Pigatti | Chief Executive Officer | eMindful

WEC Panel Discussion

Catherine A Ni, Director, Advanced Rotary Wing & Ground Systems | Lockheed Martin - Missiles & Fire Control

Pamela Landwirth, Chief Financial Officer | Give Kids the World

LaVon Bracy, EdD, Advocate for Social Justice & CoFounder | New Covenant Baptist Church of Orlando

Romie Mushtaq, MD, ABIHM, Chief Wellness Officer | Evolution Hospitality