The Women's Executive Council would like to sincerely thank our generous partners for their investment in our community. All proceeds and direct donations benefit the 501(c)(3) Women's Executive Council Scholarship and Endowment Fund, Inc.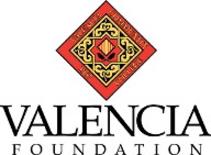 The Women's Executive Council is grateful for the partnership with the Valencia Foundation. Approximately 20 years ago, WEC donated $22,000 to the Valencia Foundation in which launched the Valencia scholarship endowment fund. The State matches our donation and together our investment is worth over $45,000. This fund has awarded over $20,000 in scholarships to deserving students. Each year the endowment fund generates one scholarship to a well-deserved recipient.
Together we are changing lives ...one scholarship at a time.
2022 WOMEN'S ACHIEVEMENT AWARDS EVENT PARTNERS
1972 Society Diamond Donors of a Full Scholarship
Ann Clodfelter
Ashley Laubach*
Barbara Woodard*
Bobbi Govanus
Carina Borkon*
Catherine Key
Charles Horsey
Colette Wilson*
Cornita Riley
Daniel Buning*
Dauri Sandison
Deborah Kelly***
Diana Larsen
Dorothy Harris
Dorothy Russell*
Edna Trimble*
Ellen Berry**
Eva Shoemaker*
Ivan Koves*
Jan Deardorff
Jean Horning
Karen Arnon
Karen Willis
Ann Clodfelter
Kelly Family Cuidiú Foundation**
Laura Lynn*
Lauren Roderick Brusca of Brusca Law
Lorna Truett
Lourdes Mola
Mark Struckhoff
Martha Harriman
Martha Mannarino
Nora Buning
Dr. Romie Mushtaq
Roslyn A. Scheer*
Sasha Watson
Shari Constantini
Shelly Ferrone
Theresa Campbell
UBS*
Yarmmys Vargas*
Zen Living Realty
** gave multiple scholarships
---
2020 WOMEN'S ACHIEVEMENT AWARDS EVENT PARTNERS
1972 Society Diamond Donors of a Full Scholarship
Teri N. Benson
Ellen Barry**
Dorothy Harris
Geraldine Gallagher
Govanus Family & Friends
Dorothy Russell
Eva Shoemaker
** gave two scholarships
---
2019 WOMEN'S ACHIEVEMENT AWARDS EVENT PARTNERS
1972 Society Diamond Donors of a Full Scholarship
Karen Arnon
Teri N. Benson
Ellen Barry**
Dr. Anna Diaz
Dorothy Harris
Govanus Family & Friends
Shelly Ferrone / UBS Financial
Ashley Filmon
Deborah Kelly
Ashley Laubach
Laura & James Lynn
Dorothy Russell
Eva Shoemaker
Talley Family & Friends
Women in Corrections
Yarmmys Vargas
** gave two scholarships