July 13th, 2022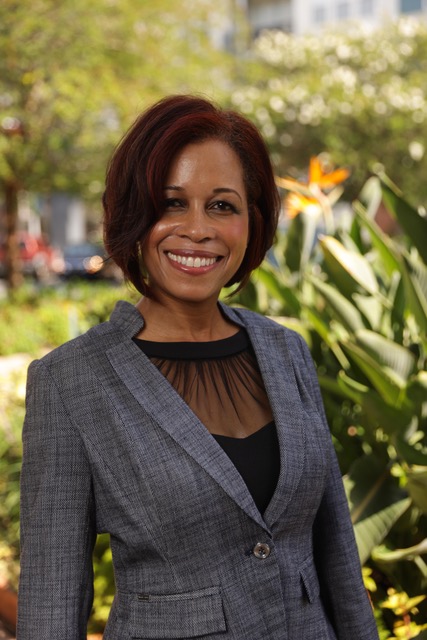 Quibulah Graham
Corporate Director, Diversity and Minority Business Development at Orlando Health
Quibulah Graham, MSPH, BSN presently serves as Corporate Director, Diversity and Minority Business Development, leading Orlando Health's diversity, equity, inclusion and minority business program. In this role, she oversees supplier diversity opportunities and partners with community organizations to support diverse and minority populations. Quibulah also leads diversity, equity and inclusion education and training for Orlando Health team members.

Quibulah holds a B.S. in Chemistry from Dillard University, a Master of Science in Public Health with a concentration in Health Services Administration from Meharry Medical College, and a B.S in Nursing from the University of Central Florida. She completed her Master's degree in 1997 and went on to pursue a career in Hospital Administration.
With over 23 years of healthcare experience, Quibulah's career includes leadership roles at Orlando Health Orlando Regional Medical Center and Dr. Phillips Hospital where as an Administrator she oversaw operational aspects of nursing, allied health and support service areas as well as managed strategies critical to quality improvement and cost-effective healthcare within the organization.

Prior to that she held roles at Beth Israel Medical Center and Renal Research Institute, LLC in Manhattan, NY where she served as the Administrator of kidney dialysis units and was the project manager of one of the first Electronic Medical Records Archiving systems in Beth Israel's Information, Technology, and Services department.
As a Registered Nurse, Quibulah worked as a Pediatric Intensive Care Unit nurse as well as a Neurology nurse for the adult population. She went on to serve as a Licensed Healthcare Risk Manager and as a Clinical Practice Improvement Consultant for Orlando Health with an extensive background in acute care regulatory compliance, quality improvement methodology, project management, and claims management.

She supports her community through leadership and Advisory Board membership in organizations such as the Central Florida Black Nurses Association (CFBNA), the Dr. P. Phillips YMCA of Central Florida, the Florida State Minority Supplier Development Council (FSMSDC), the Florida Diversity Council, Prospera, the Orlando Mayor's Dr. Martin Luther King, Jr. Commission, WOMEN Unlimited, Inc. IMPower Mentor, and the MedSpeed Advisory Council. She is an active member of Delta Sigma Theta Sorority, Inc., Jack & Jill of America, Inc., and the National Association of Health Service Executives (NAHSE), a nonprofit organization dedicated to the development of minority health care leaders and elevating health care quality and equity.
She was born in Atlanta, GA and currently resides in Orlando, FL with her 18-year-old son, Xavier.
Council Luncheons
Women's Executive Council monthly Luncheon Meetings are for members and open to guests.
The payment method is required in advance with a valid credit card to secure your reservation and meal selection.
Lunch Meeting is $40.00 for all Members and Guests before the deadline of NOON on the FRIDAY prior to the meeting.
Based on the recent luncheon rate increase, there will be no late fee for guests and members who reserve after the deadline, we just appreciate knowing the number of confirmed attendees as soon as possible to notify the Citrus Club.

All luncheon reservations are final. No-shows will be invoiced.

​Seating is LIMITED to reservations. Late reservations and those who arrive without a reservation, will be placed on a stand-by list to see if we are able to offer you a seat.
Citrus Club Parking
GUESTS: Parking options are street side with meters and in the Citrus Club parking garage for $3.00 / hour
WEC MEMBERS ONLY: Your fee includes your lunch and two (2) hours of complimentary parking. Additional parking time is paid for by the member.
Save the Date
Women's Executive Council monthly Luncheon Meetings are for members and open to guests.
July 13, 2022 - Quibulah Graham, Orlando Health

August 10, 2022

September 14, 2022 - Pauline Eaton, Orlando Main Streets

October 12, 2022

November 9, 2022

December: Holiday Party
2020 Guest Speakers
Mayor Buddy Dyer | City of Orlando

Mary Pigatti | Chief Executive Officer | eMindful

WEC Panel Discussion

Catherine A Ni, Director, Advanced Rotary Wing & Ground Systems | Lockheed Martin - Missiles & Fire Control

Pamela Landwirth, Chief Financial Officer | Give Kids the World

LaVon Bracy, EdD, Advocate for Social Justice & CoFounder | New Covenant Baptist Church of Orlando

Romie Mushtaq, MD, ABIHM, Chief Wellness Officer | Evolution Hospitality